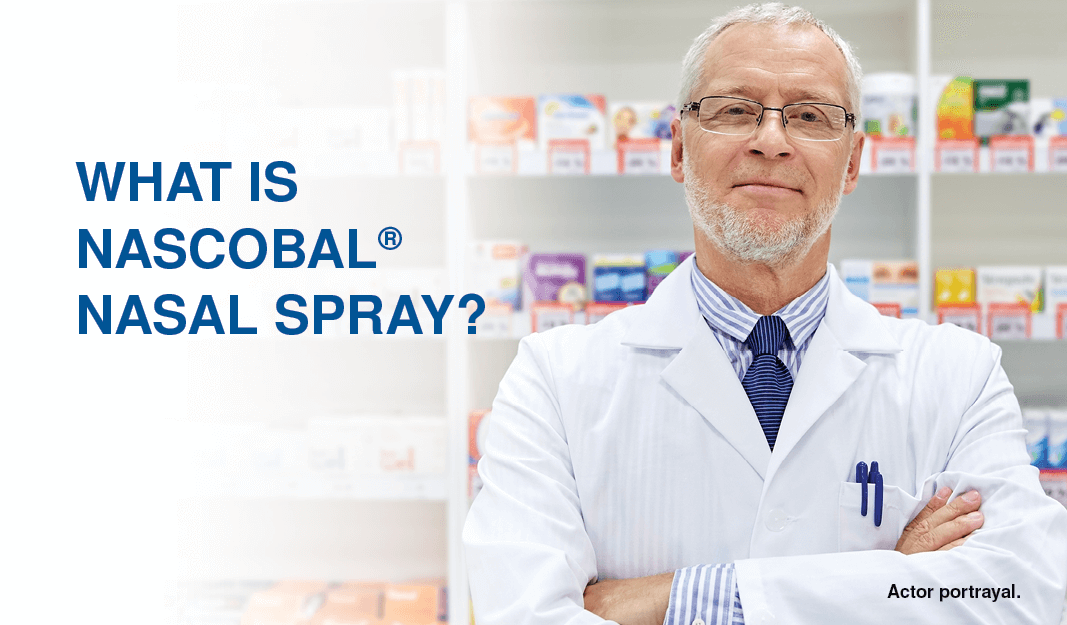 The only FDA-approved prescription vitamin B12 Nasal Spray
NASCOBAL® Nasal Spray is a prescription medicine used as a supplement to treat vitamin B12 deficiency. It is designed to bypass the gastrointestinal (GI) tract and be absorbed directly into the bloodstream. It is clinically proven to have increased and maintained healthy vitamin B12 levels. NASCOBAL® is a tasteless and odorless fine mist with a convenient, once-weekly dosing regimen:
1 spray, 1 nostril, 1x a week.*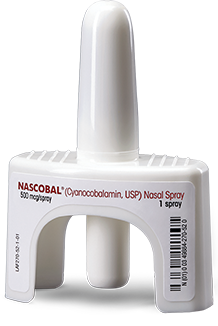 Product shown may not be actual size.
Do not drink hot liquids or eat hot foods at least 1 hour before and 1 hour after taking
NASCOBAL®
Nasal Spray.
*Dose adjustments may be required.
Clinically proven to have increased vitamin B12 levels from the first dose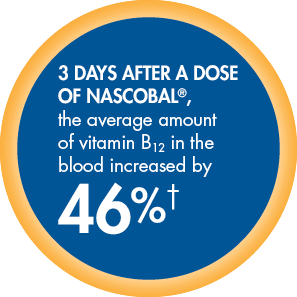 In 21 healthy volunteers under fasting conditions, a single 500 mcg dose of NASCOBAL® was given and monitored for 3 days.